Saints & Sinners Gala
You are invited to the 19th Annual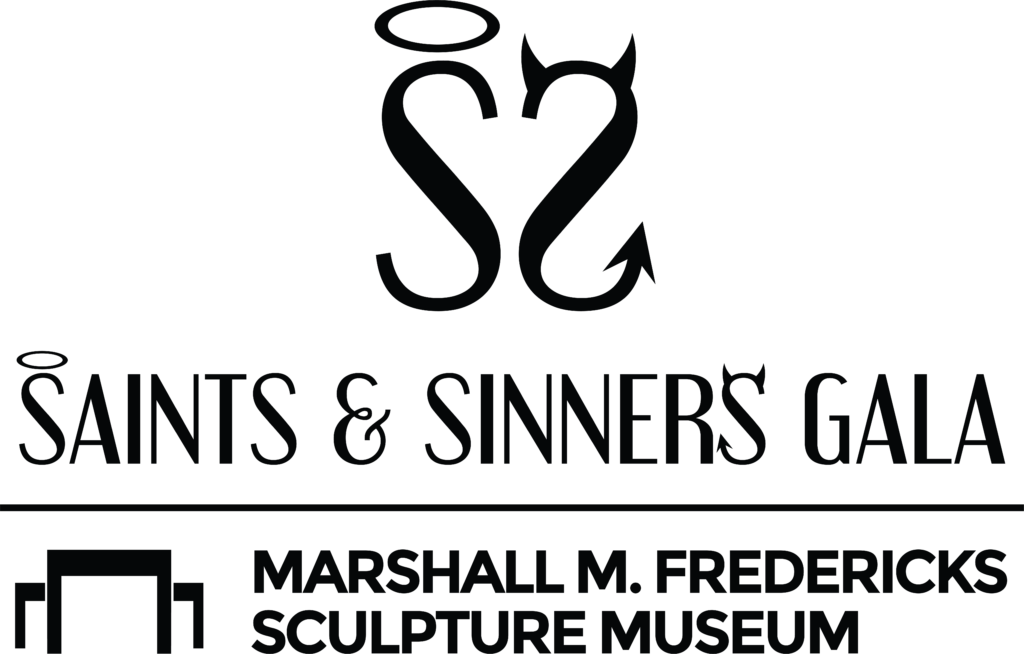 Friday, October 7, 2022
6:00 – 10:00 P.M. (EST)
Purchase Tickets and Donate early!
Show Your Support Today!
All proceeds from the Gala support the many online and in person education and exhibition programs at the Marshall M. Fredericks Sculpture Museum. Your support helps us to keep programs free or at low cost so that all can take advantage of what the Museum has to offer. There are many ways and opportunities to show your support: Become a Sponsor.
Event Registration
Tickets to the annual Saints & Sinners Gala are $100 per person or $190 for two. Pay online here (coming soon) or call us at 989-964-7125 and we will process your payment over the phone.
Or mail check to:
Marshall M. Fredericks Sculpture Museum
Saginaw Valley State University
7400 Bay Road, Saginaw, MI 48710
Live & Silent Auction of Original Art!
Join us for an art auction featuring works by distinguished artists from the region, such as Louise Chen, Larry Butcher, and Mark Piotrowski. Register for the Gala online at marshallfredericks.org/sss. Visit the SVSU University Art Gallery, Arbury Fine Arts Center for a preview of art auction works starting September 20th.
Become a Sponsor!
The Museum seeks sponsorships and looks forward to calling attention to the many wonderful individuals, local businesses, and organizations in the region. Today we ask for your continued support in keeping your Museum alive through a sponsorship of this annual fundraiser. Find the various sponsorship levels and related donor benefits by clicking below.
Your support will help sustain Marshall Fredericks's gift to all and provide you with a unique opportunity to advertise and promote your organization in the community!
Thank You to our Sponsors!
---
Platinum Sponsors
---
Gold Sponsors
---
Silver Sponsors
---
Bronze Sponsors