Upcoming Exhibitions
Click here for a full listing of Museum programs, events and exhibitions.
---
June 6 – August 29
Regional Biennial Juried Sculpture Exhibition
In 2008, the Marshall M. Fredericks Sculpture Museum established a sculpture biennial exhibition to support working artists. Now in its 12th year, The Museum invites artists working in sculpture to submit work for the "2020 Regional Biennial Juried Sculpture Exhibition."
Susan Robinson-Heaslip
"Silent Eyes", 2018
Plaster, mixed media
2018 RBJSE
---
Sept. 19 – Jan. 9, 2021
Tradition Interrupted, exhibition
Tradition Interrupted is an international group exhibition that explores the methods used by artists to conflate contemporary ideas with traditional art and craft in a range of media, from rugs and mosaics to metalwork and ceramics. The eleven artists in the exhibition hail from around world.
Tradition Interrupted was organized by Bedford Gallery, Lesher Center for the Arts, Walnut Creek, CA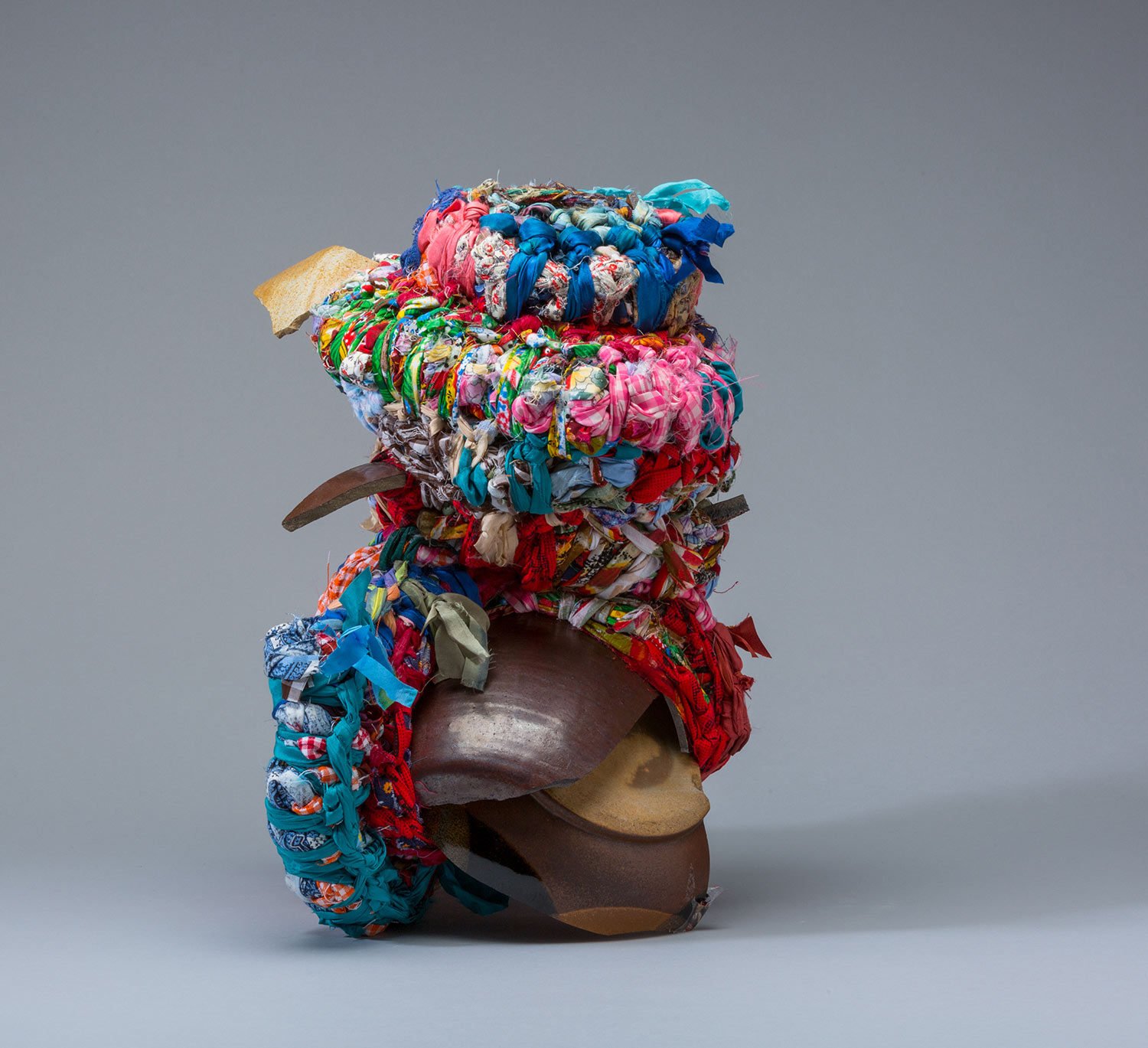 Ramekon O'Arwisters, Mending #34, 2018