Saints & Sinners Gala Auction

Online Auction Coming Soon!
SAINTS & SINNERS ART EXHIBITION
In-person viewing of the artworks available for your auction bidding!
September 20 – October 1, 2021 – Monday-Saturday, 11am-5pm
University Art Gallery in the Arbury Fine Arts Center on the campus of Saginaw Valley State University. 
SILENT & LIVE ART AUCTION
Silent Online Art Auction: September 20th – October 1, 2021 at 11:59pm  Live Online Art Auction: October 1, 2021 at 8:00 pm  
PREVIEW OF THIS YEAR'S AUCTION ITEMS

ABOUT THE AUCTION
All proceeds benefit the year-round, in-person and online, education programs and exhibitions of the Marshall M. Fredericks Sculpture Museum (MFSM). Items have not been appraised and in most cases the amount paid above Fair Market Value may be tax deductible as a charitable contribution. Guests are encouraged to consult with tax professionals before filing.
Thank You to our Sponsors!
---
Platinum Sponsors 
Patti and David Kepler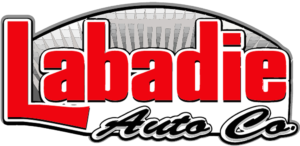 ---
Gold Sponsors
Victor and Heather Aviles &
Marshall M. Fredericks Foundation
Judith Ruland
Bill and Sue Vititoe 
---
Silver Sponsors


Barbara Heller

Deborah and Al Huntley
Mervyn and Avril Roundtree
Brent M. Boyce, M.D. P.C. 
---
Bronze Sponsors
Dave and Kathy Abbs
Don and Liana Bachand
Andy and Andrea Bethune



Clifford and Juanita Dorne
Bill and Lori Jurgens
Ed and Kathy Langenburg
Thomas W. Payne
Marc and Kathy Peretz
R. C. Hendrick & Son
Carlos and Jean Ramet
Robert J. Dotson

SVSU Office of Academic Affairs
SVSU Office of the President
Dan and Sarah Veresh
Raj and Rick Wiener