Saints & Sinners Gala Auction

SILENT ART AUCTION
Silent Online Art Auction: September 20th – October 1, 2021 at 11:59pm 
*Please note when filling out the registration form you will be asked to fill out credit card information, so have your card ready. Once registered, click on each item to view more details and to place your bid!
Waiting until it's closer to the end to bid? You can login and set your highest bid and your bid will automatically raise $10 each time someone outbids you until your max bid is reached.
Anyone can bid on the auction items from your smartphone, tablet, or computer.
Bidding can take place from any location with Internet access. 
The Museum pays the sales tax on all auction purchases!
You can pick up your auction winnings at the Museum or arrange to pay for shipping.
Need help or have questions? Click Here to view a  video tutorial from the auction host site. 
LIVE ART AUCTION
Live Online Art Auction: October 1, 2021 at 8:00 pm is only available through Saints & Sinners Gala VIRTUAL Fundraiser Zoom Event this Friday, October 1, from 7 – 8:30 pm: Click Here to Register.  The free event will include making your own Saint or Sinner Cocktail facilitated by a local mixologist and a unique behind the scenes virtual tour you won't want to miss!
The live auction will begin at 8 pm and include works by Louise Chen, Craig Snook, Stephen K. Grewe, Steven Parkhurst, Larry D. Butcher, and Walter R. McAdow!  
If you still are not available to bid on the live auction during the zoom event we can arrange to work with you to place your absentee bid. Call us at 989-964-7125 to make arrangements.
SAINTS & SINNERS ART EXHIBITION
Artwork is available for viewing in-person at the University Art Gallery in the Arbury Fine Arts Center on the campus of Saginaw Valley State University from September 20 – October 1, 2021, Monday-Saturday, 11am-5pm! 
PREVIEW OF THIS YEAR'S AUCTION ITEMS

ABOUT THE AUCTION
All proceeds benefit the year-round, in-person and online, education programs and exhibitions of the Marshall M. Fredericks Sculpture Museum (MFSM). Items have not been appraised and in most cases the amount paid above Fair Market Value may be tax deductible as a charitable contribution. Guests are encouraged to consult with tax professionals before filing.
Thank You to our Sponsors!
---
Platinum Sponsors 
Patti and David Kepler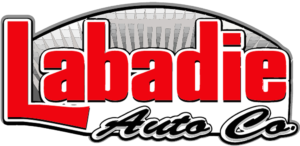 ---
Gold Sponsors
Victor and Heather Aviles &
Marshall M. Fredericks Foundation
Judith Ruland
Bill and Sue Vititoe 
---
Silver Sponsors


Barbara Heller

Deborah and Al Huntley
Mervyn and Avril Roundtree
Brent M. Boyce, M.D. P.C. 
---
Bronze Sponsors
Dave and Kathy Abbs
Don and Liana Bachand
Andy and Andrea Bethune



Clifford and Juanita Dorne
Bill and Lori Jurgens
Ed and Kathy Langenburg
Thomas W. Payne
Marc and Kathy Peretz
R. C. Hendrick & Son
Carlos and Jean Ramet
Robert J. Dotson

SVSU Office of Academic Affairs
SVSU Office of the President
Dan and Sarah Veresh
Raj and Rick Wiener