October 5, 2020 – January 16, 2021
Mark Beltchencko: • • • – – – • • • (SOS)
Mark Beltchenko is a Detroit sculptor that is highly skilled in multiple media.  Equally comfortable working in stone, steel, aluminum, wood and the non-ferrous metals, his work serves as a meditation on the good and bad in our current lives: the environment, political hypocrisy, positive growth, greed and human narcissism.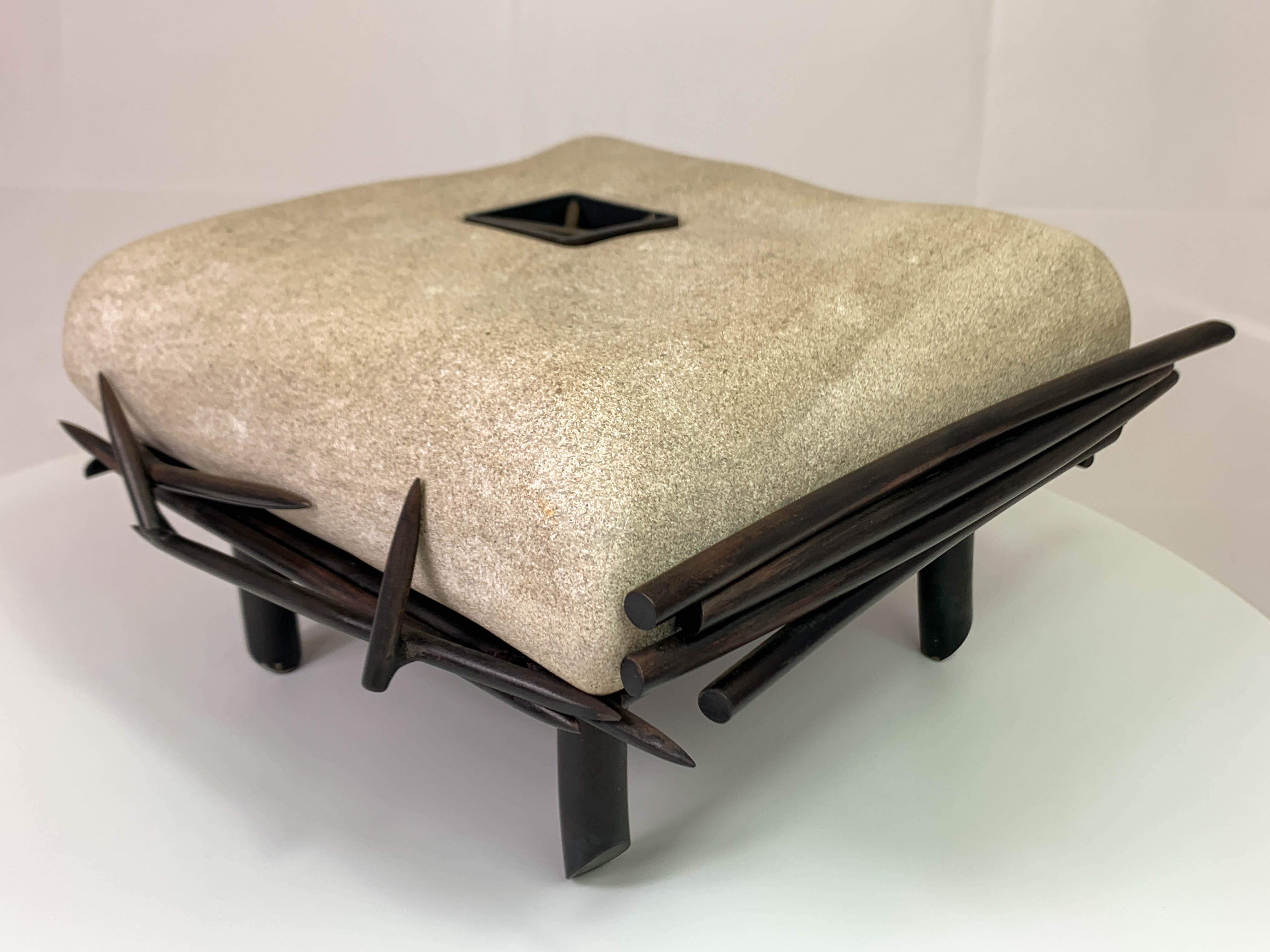 Mark Beltchcnko – Norad
Jan. 25 – November, 25 2020
Explorations in Wood: Selections from The Center for Art in Wood, exhibition
These works stem from a love of wood and display a rich variety of wood types. Processes are varied, too, including wood-turned vessels as well as more sculptural forms. Many celebrate the natural beauty of wood, evident in rich warm-brown tones and assorted grain patterns, typical of materials gathered around the globe.
This exhibition is made possible with support from the Henry Luce Foundation, The Center for Art in Wood.