Plan Your Visit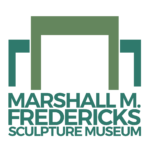 There are many fun activities to participate in while you are at the museum! 
FREE Prescheduled virtual field trips for classes or private guided tours 

for individuals, families, or groups are available and can be scheduled by contacting the Museum at 989-964-7125.

For groups larger than 6 people, including field trips and specialty groups, please call our Curator of Education to discuss virtual and in-person options at 989-964-7096.

Self-guided tour is available with our Museum App! The App allows visitors to tour the galleries and sculpture garden on their smartphones with text and audio guide. The free app is available on both iOS and Android via the Apple App Store and Google Play Store. It can be downloaded in advance of a visit or in the gallery on the museum's free Wi-Fi.  Museum visitors without a mobile device may check-out a tablet at the museum's front desk (valid photo identification required) to explore the app. More information can be found here.

Grab your lunch and relax in The Jo Anne and Donald Petersen Sculpture Garden! It's a great place to take a break or catch up with a friend.

Sculpture Selfie! Take a picture of yourself in front of one of Marshall's sculptures or recreate one yourself and share it on social media with the hashtag, #mfsmuseum and #americaspublicsculptor. We can't wait to see your sculptures! 

Learn more about the Sculptor's Studio with our interactive, touch screen guide that includes text, photos, and video. 

Treat your self or a loved one to a one-of-a-kind gift from our Museum Store. You can also purchase items online! 
 HOURS:  Monday – Saturday, 11 am – 5 pm. 
Visitor Guidelines 
We will be implementing the following guidelines, required to be followed of all visitors and staff, to ensure a healthy and safe environment. You can find our complete Museum Reopening Guide on our website here. Please read this important information before visiting the museum. Together we can help to minimize any risk to both staff and visitors to the Museum and ensure everyone has a memorable experience.
Update: In SVSU's continuing effort to protect and promote the health and safety of all who come to SVSU and to comply with guidance from national, state and local health agencies, the following requirements are effective August 16, 2021 until further notice, and are subject to updates:
Masks will now be required to be worn indoors in all buildings by faculty, staff, students and visitors regardless of vaccination status with the following exceptions:

Fully vaccinated individuals may gather without masks in enclosed spaces, such as an office or conference room, in groups of up to 5 fully vaccinated people.
Fully vaccinated individuals may remove their masks in common areas when they are alone, at least 6 feet from others, including when actively eating or drinking.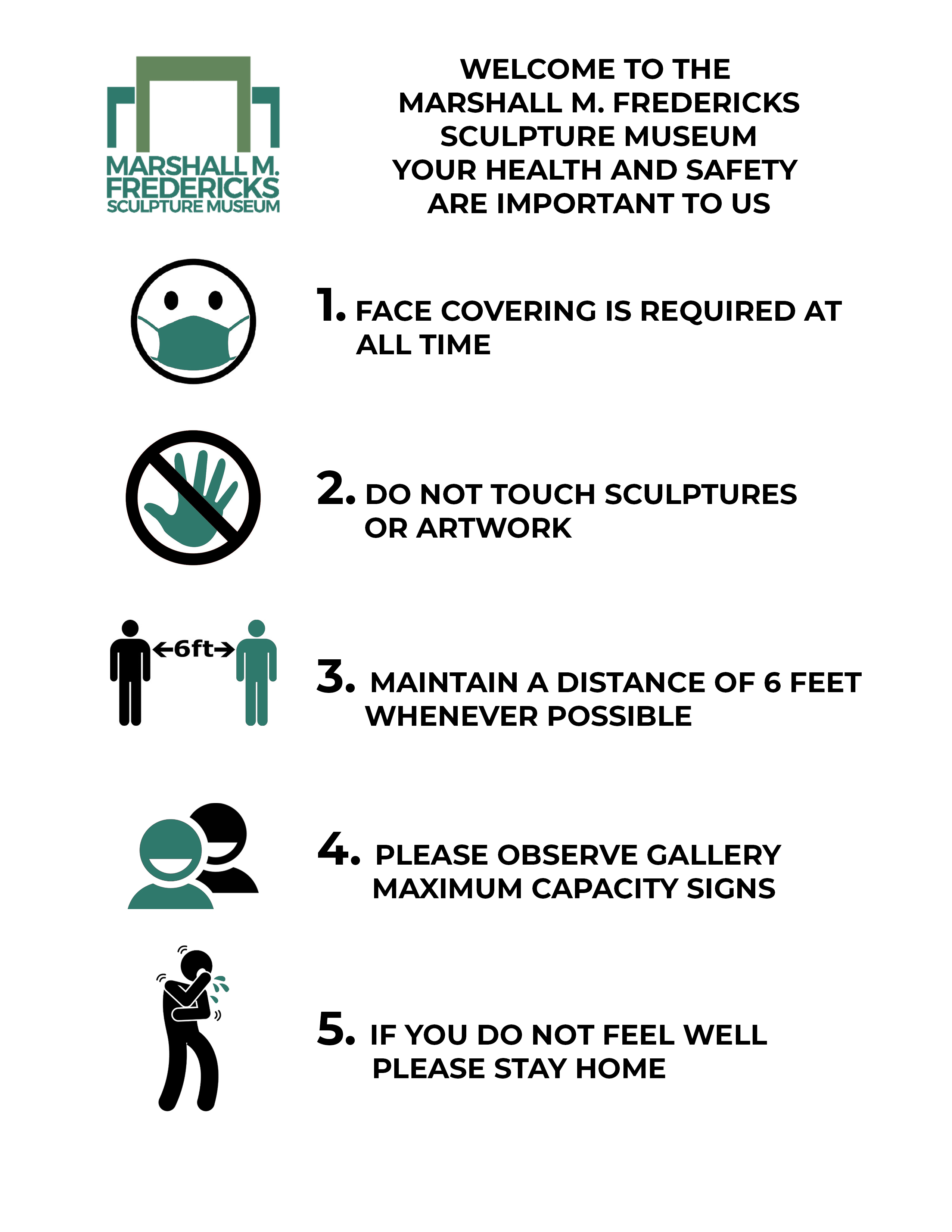 FREE ADMISSION: The Marshall M. Fredericks Sculpture Museum is FREE and open to the public. Donations are always appreciated.
The Museum offers self-guided experiences during all open hours. Guided tours are available FREE of charge with advanced reservations. To schedule a guided tour please click here.
MUSEUM HOURS:  Monday – Saturday, 11 am – 5 pm.  
Note: The museum will be closed in observance of the following holidays: New Year's Day, Martin Luther King Day, Memorial Day,  Independence Day, Labor Day, Thanksgiving Day, and Christmas Day.
PARKING: Parking for the Marshall M. Fredericks Sculpture Museum is FREE and several marked spaces are available near the Museum entrance and along Fine Arts Drive. If all of those spots are full, parking is available in lots J and D on campus. Download Official Campus Map.
DIRECTIONS: The Marshall M. Fredericks Sculpture Museum is located on the campus of Saginaw Valley State University at the Arbury Fine Arts Center.
Take I-75 to exit 160 (M-84/Saginaw Road). Turn south onto M-84 (Bay Road) and travel south 3.5 miles to Saginaw Valley State University on your left. Turn left onto College Drive and you will be on campus. Go to the second stop sign and turn right (Fine Arts Drive). The museum is on the left at the end of the circle drive.
GPS: Marshall Fredericks Sculpture Museum, Saginaw Valley State University
MAILING ADDRESS:
Marshall M. Fredericks Sculpture Museum
7400 Bay Road
University Center, MI 48710
PHONE: Please call the Museum during open hours for more information at 989-964-7125.
EMAIL: For more information please email MFSM@svsu.edu
BUS ROUTES: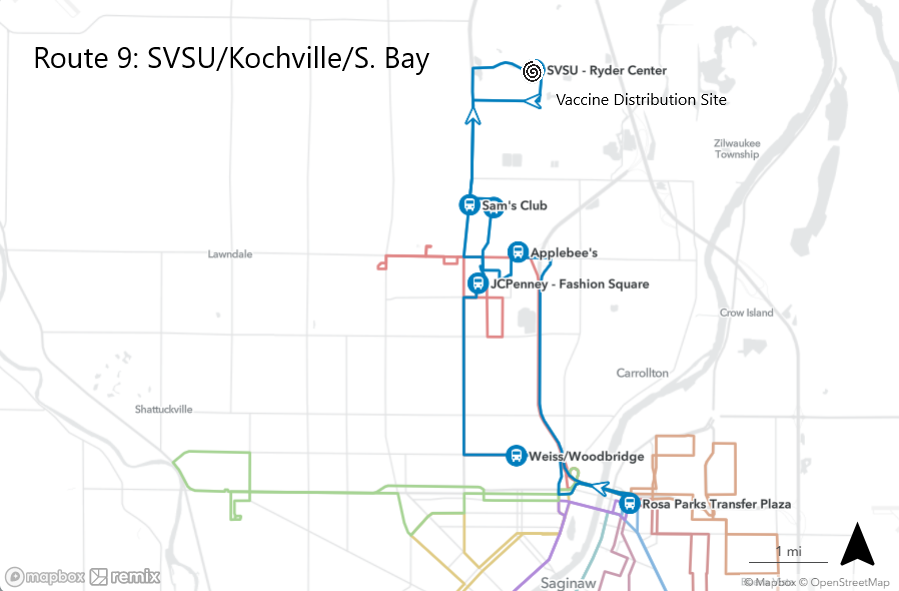 Things to do in the Great Lakes Bay Region
Children's Zoo at Celebration Square
Mid-Michigan Children's Museum
Hotels
HotelsCombined  Search local hotel availability
Additional links
Great Lakes Bay Region Convention & Visitors Bureau
Accessibility
The Museum meets federal requirements under the Americans with Disabilities Act.
Audio tour and text is provided on our Museum App for the Main Exhibition Gallery, Sculpture Garden, and Sculptor's Studio. All object labels in the Main Exhibition Gallery are available in audio format through the Museum App.

Museum visitors without a mobile device may check-out a tablet at the museum's front desk (valid photo identification required) to explore the Museum App. 

Galleries, Sculpture Garden, Classroom, Offices, and Restrooms are wheelchair and amigo accessible.

1 Wheelchair is available for use. Please see Visitor Experience Assistant for help.

Amigos are available for visitors temporary or occasional use. More information can be found at the SVSU Conference and Events page.

Labels in all galleries are at a height and font size that are easily readable by visitors in wheelchairs or with visual impairments.

Education information for in-person and online visitors is in available in multiple formats–audio, visual, print-text based, and interactive.