February 19 – June 18, 2022
TRADITION INTERRUPTED
Tradition Interrupted is an international group exhibition that explores the methods used by artists to conflate contemporary ideas with traditional art and craft in a range of media, from rugs and mosaics to metalwork and ceramics. The eleven artists in the exhibition hail from around world.
Curator Carrie Lederer states:
The artists of Tradition Interrupted are merging age-old media and technique with innovation, and re-visioning culturally historic ideas to create new work that interrupt traditional practice but still collaborates with the past. For generations, traditional craft and art practices held steadfast and often visually defined a culture. Today, artists are unraveling certain traits and facets of these ancient customs to redefine or reclaim them for the contemporary world.
For many of the artists in Tradition Interrupted, everyday objects are sources of powerful agency to recall memories in danger of being forgotten, or to call into question revisionist histories. Many of the artists work in a conceptually "uncomfortable" space with the traditions and theories of their past as they create hybrid artworks that address contemporary concepts and concerns.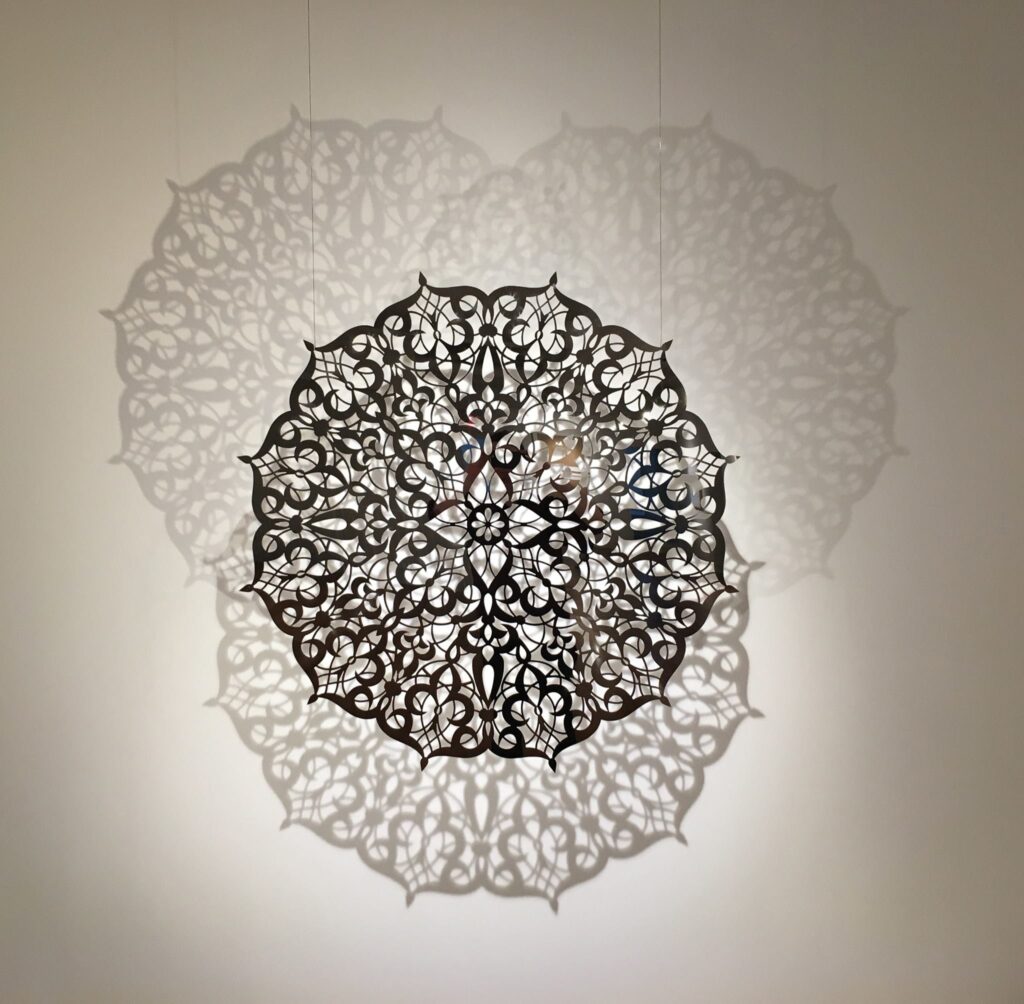 Teardrop by Anila Quayyum Agha.
In this exhibition, Garza's images are not presented according to place or chronology — the most obvious way of presenting documentary photography. His intent is to subvert the usual distinction between documentation and art that form the two main branches of photography as typically presented. The idea is to suggest a narrative for the viewer to construct on their own. Images are paired or joined, not in an attempt to be glib, but to encourage the viewer to form new images from the combination witnessed. Curated by Armando Durón, the exhibition debuted in 2010, and after a decade-long hiatus, has been reorganized by Melissa Richardson Banks of CauseConnect for a national tour that begins with its run at the Marshall M. Fredericks Sculpture Museum.
This exhibition is sponsored by: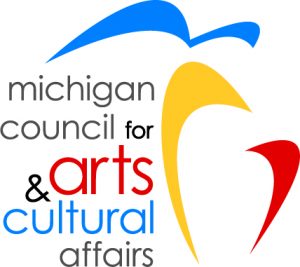 May 13 – August 20, 2022

Carl Milles Fredericks, named after Swedish sculptor Carl Milles, was known as a local business leader in Cardiff-by-the-Sea, California, where he resided, and supporter of the arts. Carl acquired a collection of his father's art, including that of Carl Milles following the death of his parents. The Museum curated an exhibition of these artworks to share the recent donation of collection objects in memory of Carl and Christina Fredericks.
​
The collection of 34 sculptures and 7 figure drawings represented in this exhibition were graciously donated by the late Carl and Christina (Mulholand) Fredericks. In addition to the Fredericks's donation, the Museum has displayed fifteen of Marshall Fredericks's figurative drawings, conserved at the Midwest Art Conservation Center in Minneapolis. Carl's oral history conducted in 2009 with interviewer, Janet Rentsch will be available for viewing within the gallery. This exhibition will be on display until August 27, 2022 in person and indefinitely on the Museum Musings virtual site.