New Exhibition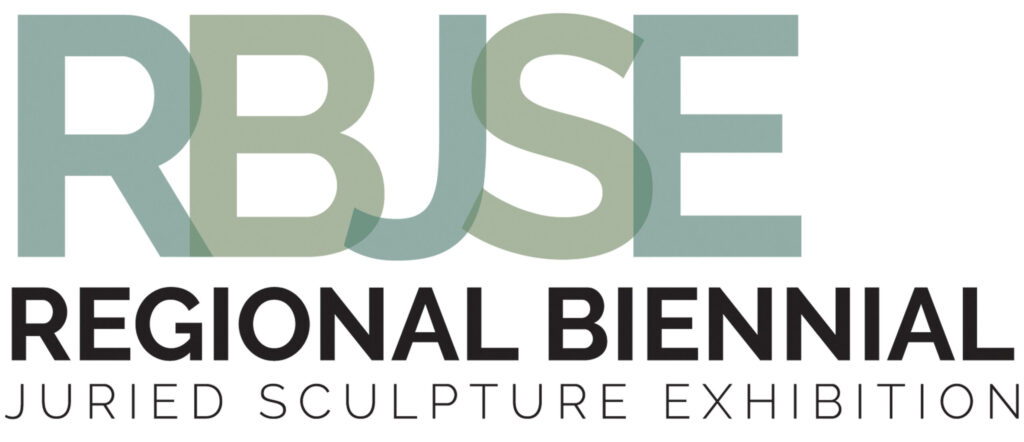 JULY 10 – OCTOBER 2, 2021
The 12th biennial exhibition celebrates the work of some of Michigan's best sculptors. Stephanie James, Curator and Collection Educator for the Mott-Warsh Collection in Flint, MI, juried the exhibition and selected the merit award winners from 211 artworks submitted by 87 artists from the state of Michigan and Northern Indiana. James narrowed down the works from 211 to 43 in the final exhibition.
In 2008 the Marshall M. Fredericks Sculpture held its first "Regional Biennial Juried Sculpture Exhibition." Although there are many venues that host juried exhibitions, this one is unique because it is entirely devoted to three-dimensional artworks. and was initiated to support artists working in sculpture within 200 miles of Saginaw, Michigan.
The exhibition, which over the years has displayed the work of some of Michigan and Northern Indiana's finest sculptors, has provided the Great Lakes Bay Region with the quality artwork usually seen in large metropolitan areas. Sculptures are representational, abstract and non-representational created in a wide variety of media and styles. The artists themselves represent a range of unique careers and backgrounds. Overall, the exhibition boasts a unique variety of sculptural forms.
The exhibition was to be held last year, but due to the pandemic, was postponed to this year. The exhibition is held in both in-person and online formats with a complimentary Virtual Exhibition and additional programming for all ages. The online exhibition format allows the Museum to host artwork, recorded artist statements, educational programs, and information indefinitely for the public to enjoy.
Artists Represented in the Exhibition:
John Anderson, Saline, MI
Herb Babcock, Ann Arbor, MI
Mark Beltchenko, Grosse Pointe, MI
Richard Bennett, Detroit, MI
Mark Bleshenski, Bay City, MI
Austen Brantley, Southfield, MI
Nancy Brooks-Siebert, Midland, MI
Lee Brown, Muskegon, MI
Douglas Cannell, West Bloomfield, MI
Mark Chatterley, Williamston, MI
Sara Clark, Saginaw, MI
John DeHoog, Ann Arbor, MI
Gary Eleinko, Detroit, MI
Todd Erickson, Farmington Hills, MI
M. Saffell Gardner, Highland Park, MI
Pamela Hart, Midland, MI
Claudia Hershman, Huntington Woods, MI
Helen Hierta, Greenbush, MI
Rebecca Hungerford, Saint Joseph, MI
Melissa Jones, Franklin, MI
Ray Katz, Pontiac, MI
Dawnice Kerchaert, Pontiac, MI
Robert Landry, Royal Oak, MI
Valerie Mann, Saline, MI
Steven Miller, Bloomfield Township, MI
Gary Mulnix, Owosso, MI
Dora Natella, Granger, IN
Riley Parrish, Grosse Pointe Farms, MI
David Petrakovitz, Cadillac, MI
Marcia Polenberg, Ann Arbor, MI
Susan Robinson-Heaslip, Ann Arbor, MI
Kirk Roda, Oxford, MI
Mary Ann Rutledge, Sterling Heights, MI
Ann Smith, Plymouth, MI
Ken Thompson, Blissfield, MI
David Versluis, Grand Rapids, MI
Foster Willey, Detroit, MI
Larry Zdeb, Troy, MI Albert Young, Detroit, MI
This exhibition is supported by the Michigan Council for Arts and Cultural Affairs. All artists awards are sponsored by Huntington Bank. Thank you!