Current Exhibitions
October 16, 2021 – January 15, 2022
NOTES FROM THE QUARANTIMES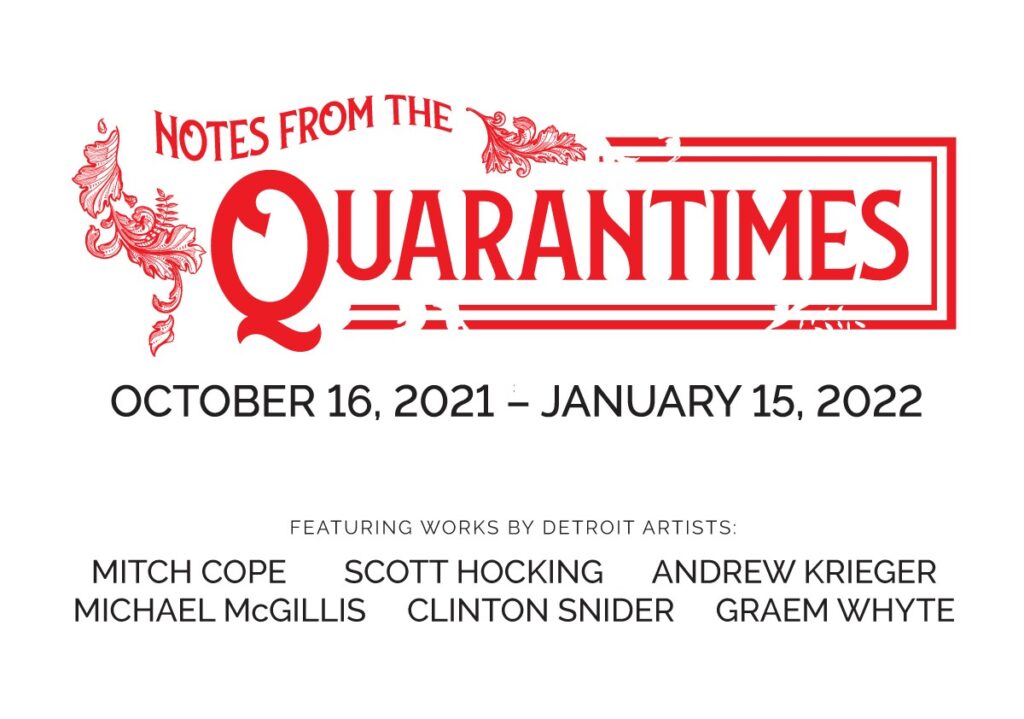 "Notes from the Quarantimes" is an exhibition of works by six Detroit-based artists Clinton Snider, Graem Whyte, Michael McGillis, Mitch Cope and Scott Hocking who left behind, if only temporarily, the tragedy of Covid in May 2020 to bail out, quite literally, their friend and fellow exhibiting artist Andrew Krieger in the midst of another tragedy. When twenty-two billion gallons of water breached the Edenville Dam, a home and piece of Krieger family heritage was badly damaged.
This 100-year pandemic, and this 500-year flood, while different in scope and scale, cast a heavy weight into each artist's creative reservoir. While rebuilding Krieger's historic family home, the friends found creative inspiration in the changed landscape from the flood, and the changed world from the pandemic.
Their inspiration, that work, is exhibited here. Oil paintings, mixed media and photographs, among others, tell the story of isolation and devastation, of loneliness and community.
Notes from the Quarantimes: Six Artists. One Pandemic. And, a Dam Flood.
This exhibition is sponsored by: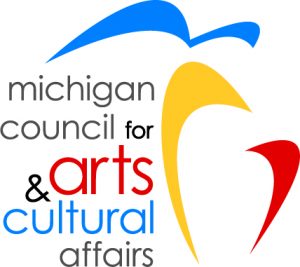 View the Virtual Exhibition Here!
Notes from the Quarantimes Artist Panel
Saturday, November 13
11 am – 1 pm
At Marshall M. Fredericks Sculpture Museum
Join us for an insightful conversation between Detroit-based artists Clinton Snider, Graem Whyte, Michael McGillis, Mitch Cope, Scott Hocking, and Andrew Krieger as they discuss their artwork, influenced by the tragedy of Covid and the Edenville Dam, on display in the "Notes from the Quarantimes" exhibition at the Marshall Fredericks Sculpture Museum.

September 11 – January 15, 2021
TIME REFOCUSED: PHOTOGRAPHS BY LUIS C. GARZA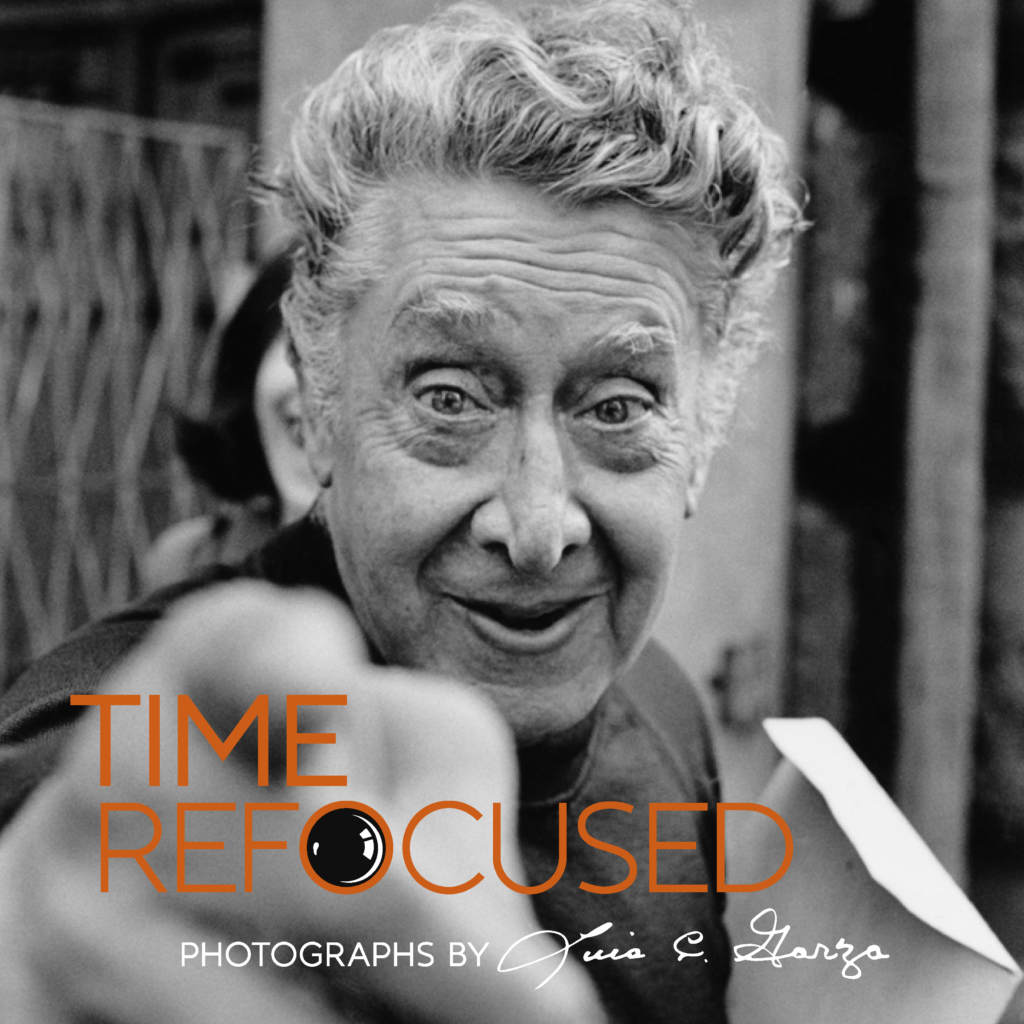 In Time Refocused: The Photographs of Luis C. Garza, Chicano photographer Luis C. Garza offers a selection of 35 black-and-white silver gelatin prints that document what he witnessed in East Los Angeles of the early 1970s, in the South Bronx of the 1960s, and in Budapest, Hungary, which was the site of the World Peace Conference in 1971 where he met Mexican muralist David Alfaro Siqueiros. Some photographic images cannot be forgotten. They become iconic to an age, a place, or both.
In this exhibition, Garza's images are not presented according to place or chronology — the most obvious way of presenting documentary photography. His intent is to subvert the usual distinction between documentation and art that form the two main branches of photography as typically presented. The idea is to suggest a narrative for the viewer to construct on their own. Images are paired or joined, not in an attempt to be glib, but to encourage the viewer to form new images from the combination witnessed. Curated by Armando Durón, the exhibition debuted in 2010, and after a decade-long hiatus, has been reorganized by Melissa Richardson Banks of CauseConnect for a national tour that begins with its run at the Marshall M. Fredericks Sculpture Museum.

This exhibition is sponsored by: