Mail Art Fundraiser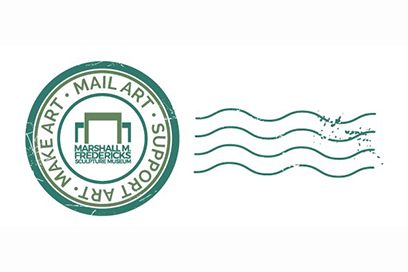 MAIL ART FUNDRAISER December 1 – 15, 2020
Welcome to the Mail Art Fundraiser Shop!
Instructions:
1.
Please click on the link above to be taken to the Mail Art Shop.
2. 

Select the Mail Art you want and click "add this to my cart"
3.

 Once you are ready to check out, under Your Shopping Cart Contents, click on "go to checkout"
4.

You will be prompted to create a log in. Please fill out the form if you do not already have a log in.
5.

Follow the prompts and please note that you will be securely transferred to CashNet where you can make your payment. We will not store any credit card information.
6. 

Click on "confirm your order." You will be taken to CashNet.
7.

Follow instructions to enter your  credit card details and submit payment! You will receive an order confirmation through the email you provided. 

 *Please note that multiple people may have the same piece of Mail Art in their cart at the same time. Once your order is paid for and confirmed, the Mail Art you selected is all yours!
Dear Community

,
This year has brought new challenges to the Marshall M. Fredericks Sculpture Museum, but your support has provided the opportunity for us to face those challenges in fun and creative ways to better serve you, and our community.   
   
Although the Museum has been temporarily closed since mid-March due to the pandemic, we have continued our mission through online exhibitions, artist talks, opening receptions, virtual tours, and fun art activities in addition to creating and delivering over 4,500 Art @ Home activity kits to community youth and Midland-area flood victims. Your support has made this possible!
In the midst of uncertainty, we have been working hard to provide future virtual exhibitions and programs for you to take part in from the comfort of your own home. Upcoming exhibitions, "Form Foundations: Figure Studies by Marshall Fredericks," "Hip Hop Icons," and "Michigan Modern: An Architecture Legacy" await you in the new year! Your donation will help to raise much-needed dollars for the continued preservation, education and exhibitions work at the Marshall M. Fredericks Sculpture Museum!
A fun way to donate this year is through the Marshall M. Fredericks

Sculpture Museum Mail Art Fundraiser, December 1 – 15. Support YOUR Museum this holiday season by purchasing a one-of-a-kind art piece for yourself or a loved one. Over 200 Mail Art pieces will be for sale online for $50 each with all the proceeds going to support the Museum. All the works for sale are 5 x 7 inches and feature a variety of media created by artists (of all ages), creatives, and folks just like you from Michigan and beyond!
You can also make a general donation of any dollar amount – you can even designate the gift in someone's honor or as a holiday gift to a loved one! Thanks to the CARES Act of March 2020 taxpayers may be eligible to:
Take a charitable deduction of up to $300

Avoid requirements for a minimum distribution (RMDs) for the tax year

Apply 100% of their cash gifts against adjusted gross income
You can show your support in any of the following ways:
•  Make a donation online at HERE
•  Call us at 989-964-7154
•  Send a check in the mail
Thank you in advance for supporting YOUR Museum!
Sincerely,


Megan McAdow
Director
What is Mail Art? The concept of Mail Art has been documented back to the 1950s and has been used throughout the decades for artists and creatives to share their work without having to travel or meet in person. This practice is the perfect fit for these times of a pandemic. Check out this article for more on the history of Mail Art.