Mail Art Fundraiser

MAKE ART. MAIL ART. SUPPORT ART.
Calling all artists, creatives, and everyone else! Get creative, express yourself, and help raise much-needed dollars to support the Marshall M. Fredericks Sculpture Museum! We invite everyone and anyone to send us an original creation that is 5 x 7 inches (unframed) and we'll sell them to raise money for the preservation, education and exhibitions work at the Museum. Feel free to use any art medium you prefer (drawing, photo, painting, collage, and more!).
What is the Marshall M. Fredericks Sculpture Museum? The Marshall M. Fredericks Sculpture Museum is a FREE museum and features a unique collection of more than two thousand objects that span the 70-year career of Detroit-based public sculptor Marshall M. Fredericks (1908-1998). He is known nationally and internationally for his impressive monumental figurative sculpture, public memorials, fountains, portraits, and medals. While the Museum is located in Saginaw, Michigan Marshall Fredericks's work can be found throughout the state, country, and around the world!  
The mission of the Marshall M. Fredericks Sculpture Museum is to celebrate the artistic legacy of Marshall M. Fredericks through collecting, preserving, presenting, and interpreting his life's work and hosts a variety of temporary exhibitions and education programs for the cultural enrichment of the broadest possible audience.
Why does the Museum need your support? Although the Museum has been temporarily closed since mid-March due to the pandemic, we have continued our mission through online public programming and exhibitions in addition to creating and delivering over 4,500 Art @ Home activity kits to community youth and Midland-area flood victims. The Museum needs your support to continue online programming as well as develop new programming and exhibitions in anticipation of the Museum's reopening. 
What is Mail Art?
The concept of Mail Art has been documented back to the 1950s and has been used throughout the decades for artists and creatives to share their work without having to travel or meet in person. This practice is the perfect fit for these times of a pandemic. Check out this article for more on the history of
Mail Art
.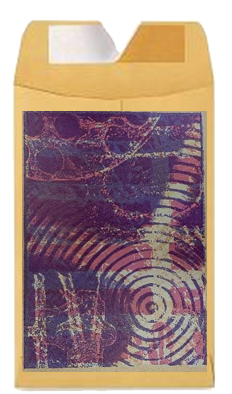 How do you participate?
1. Create a piece of original art that is 5 x 7 inches. Often, an A10 or 6 x 9 inch envelope will work best to mail your art to us.
2. Sign the back.
3. Please include your contact information in the envelope (name and phone number).
4. Fill out the brief form at https://www.surveymonkey.com/r/MailArtForm  so we can promote you and your artwork (you can also print and mail in the form with your piece).
5. Mail your (unframed) art to the Museum. Please make sure your submission is postmarked by Saturday, November 14, 2020 to ensure it will be included in the sale of artworks to support the Museum. Mail Art to:
Marshall M. Fredericks Sculpture Museum
7400 Bay Road
University Center, MI 48710 
Do you have more questions? Please call or email us!
We can't wait to see your ART and share it with the rest of the world! Thank you so much for getting creative and helping support the Museum!
SPREAD THE WORD!
Please spread the word by sharing our social media posts and/or telling your family and friends about this wonderful opportunity! Don't forget to come check out the art for sale yourself,
December 1 – 15, 2020
! You may find a new art piece to frame and brighten up your home or a special holiday gift for a friend or loved one.
Facebook: https://www.facebook.com/MarshallFredericksMuseum
Instagram: https://www.instagram.com/mfsmuseum/
Hashtags: #MailArt; #MFSMuseum