Mail Art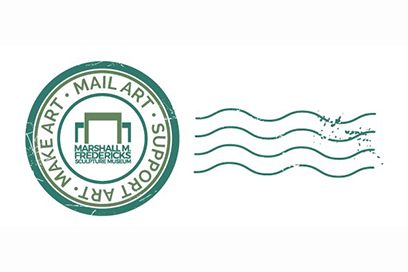 MAIL ART 
Welcome to the Mail Art Shop! Your purchase supports the continued preservation, education, and exhibitions work at the Marshall M. Fredericks Sculpture Museum. 
Instructions:
1.
Please click on the link above to be taken to the Mail Art Shop.
2. 

Select the Mail Art you want and click "add this to my cart"
3.

 Once you are ready to check out, under Your Shopping Cart Contents, click on "go to checkout"
4.

You will be prompted to create a log in. Please fill out the form if you do not already have a log in.
5.

Follow the prompts and please note that you will be securely transferred to CashNet where you can make your payment. We will not store any credit card information.
6. 

Click on "confirm your order." You will be taken to CashNet.
7.

Follow instructions to enter your  credit card details and submit payment! You will receive an order confirmation through the email you provided. 

 *Please note that multiple people may have the same piece of Mail Art in their cart at the same time. Once your order is paid for and confirmed, the Mail Art you selected is all yours!

What is Mail Art? The concept of Mail Art has been documented back to the 1950s and has been used throughout the decades for artists and creatives to share their work without having to travel or meet in person. This practice is the perfect fit for these times of a pandemic. Check out this article for more on the history of Mail Art.