Spirit of Detroit 60th
Saturday May 12, 2018
The Spirit of Detroit 60th Anniversary Celebration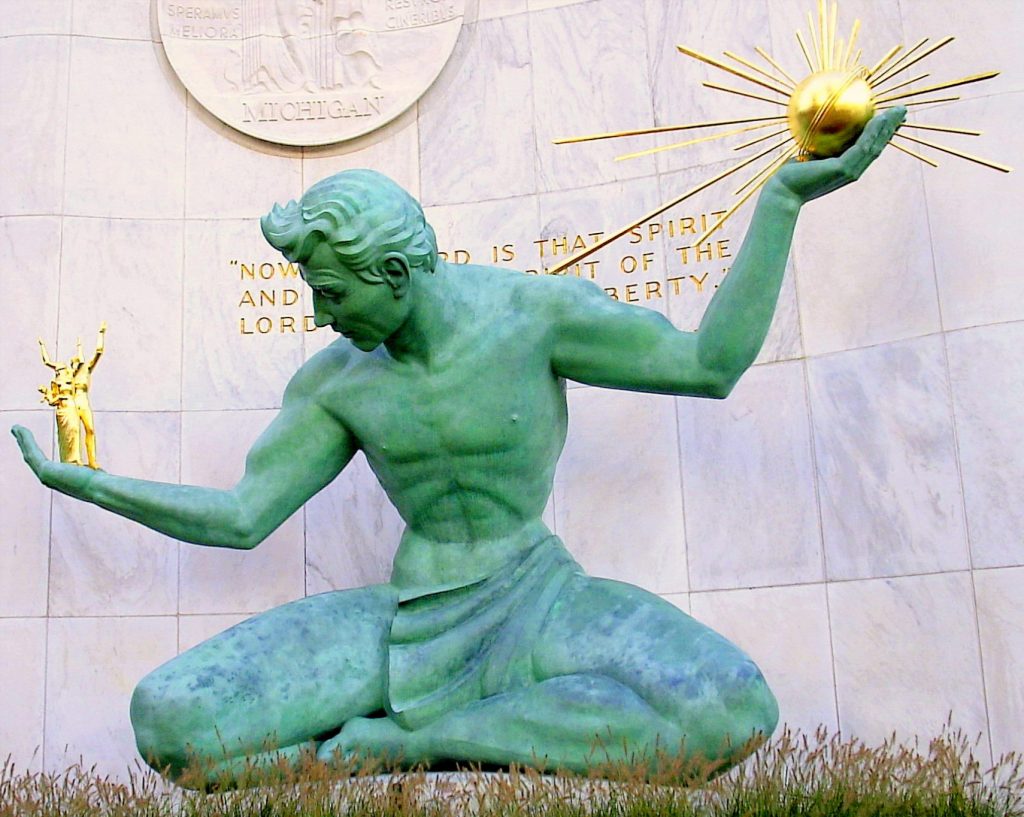 EVENT:
The Spirit of Detroit 60th Anniversary Celebration, a fundraising event to support the Marshall M. Fredericks Sculpture Museum, a non-profit organization whose mission is to celebrate the artistic legacy of Marshall Fredericks through collecting, preserving, presenting, and interpreting his life's work for the educational and cultural enrichment of Saginaw Valley State University and the broadest possible audience. Through the Marshall Fredericks objects collection and archives, temporary exhibitions, publications, and education programs, the Museum contributes to scholarly discourse and serves diverse audiences.
DATE:                Saturday, May 12, 2018
TIME:                6:00 – 10:00 p.m.
LOCATION:      6:00 – 9:00, 1 Woodward Avenue, 1st level (lobby) and The Beacon, second level
9:00 – 10:00, around The Spirit of Detroit sculpture that stands in front of the Coleman A. Young Municipal Center at 2 Woodward Avenue where guests attending the event will join with the public and in a celebratory program.
SPONSORS:      There will be many sponsorship opportunities.  See below.
Title sponsor, The Spirit of Detroit, $50,000
Leaping Gazelle, $25,000
Boy and Bear, $15,000
The Thinker, $10,000
Victory Eagle, $5,000
Benefactor, $1,000
TICKETS:          Individual Tier One tickets at $250 includes reception in 1 Woodward lobby and a sit-down dinner in The Beacon, 2nd floor.
Individual Tier Two tickets at $60 includes cocktails, canapes and music in the lobby and on the patio.
PROGRAM:      6:00 Reception in lobby for tier 1 ticket holders.
7:00 Dinner in The Beacon for tier 1 ticket holders.
7:30 Reception in lobby and on patio for tier 2 tickets holders.
9:00 All guests walk across Woodward Avenue for The Spirit of Detroit celebratory program.