Fredericks at the Detroit Zoo
Fredericks at the Detroit Zoo
Michigan has been experiencing some unseasonably warm weather as of late, so I seized the opportunity this weekend to visit the Detroit Zoo with an old friend. It had been several years since my last visit to this wonderful family destination and as I looked around I couldn't help but notice all of the Marshall Fredericks sculptures on display throughout the zoo!
Upon entering the zoo, I immediately recognized the bronze Leaping Gazelle to the right of the main gates. This sculpture remains one of Fredericks' most popular and recognized works.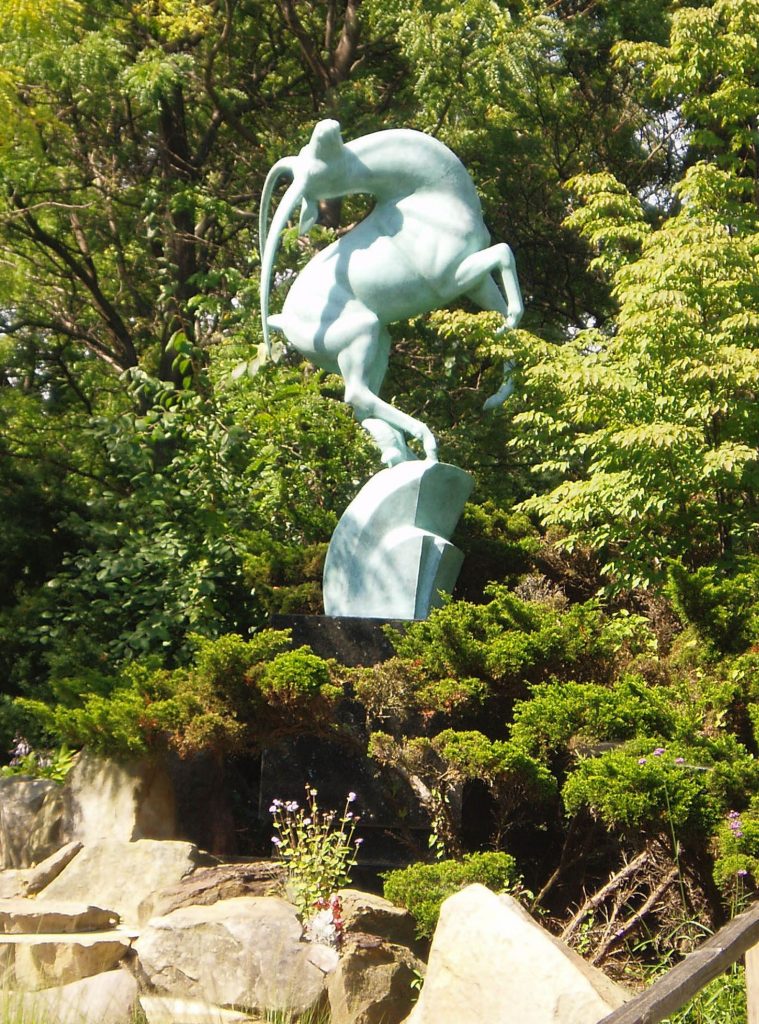 Unfortunately, one of my favorite parts of the zoo since childhood, the Tauber Family Railroad, hasn't yet opened for the season. Luckily we were still able to view a casting of Flying Wild Geese at the railroad's Main Station. Be sure to look for it near the pond as you board the train.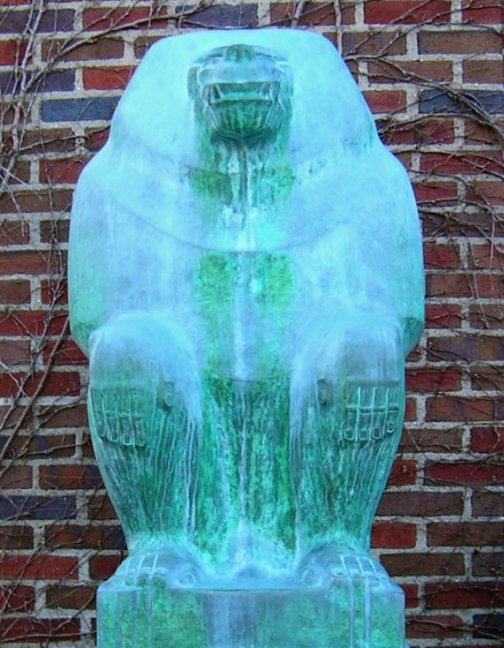 Just like at the Marshall M. Fredericks Sculpture Museum, Male Baboon and Female Baboon guard the entrance to the zoo's oldest building, the Wildlife Interpretative Gallery.
After admiring the many animals at the zoo, including an incredibly cute baby chimpanzee, my friend and I headed over to the Holden Museum of Living Reptiles located in the center of the park. Out front sits Flying Pterodactyls, another of Fredericks' works.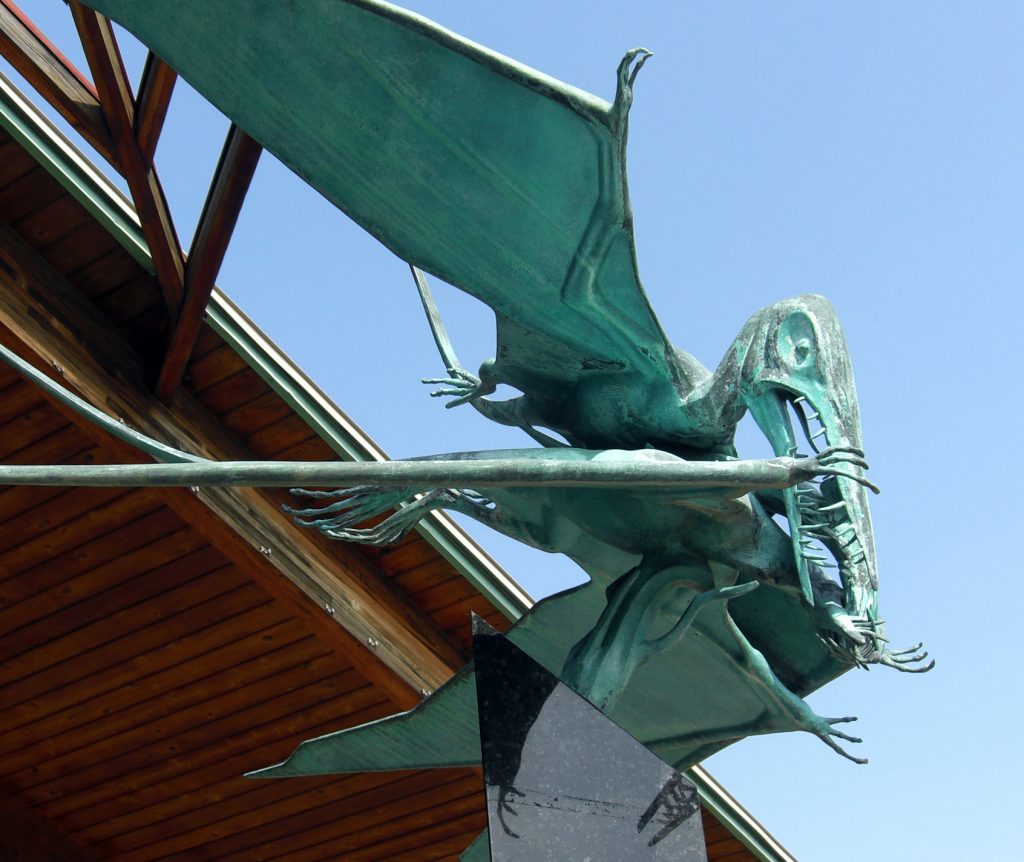 Next time you visit the Detroit Zoo be sure to look around for the many Marshall Fredericks sculptures located throughout the zoo!
*Original article appeared on museum blog