Calendar of Programs & Events
The full list of Upcoming Events and Exhibitions at the Museum you won't want to miss!
July 10 – Sept. 25, 2019
From Swords to Plowshares: World War II Metal Trench Art
Exhibition Organized by Hollingsworth Fine Arts.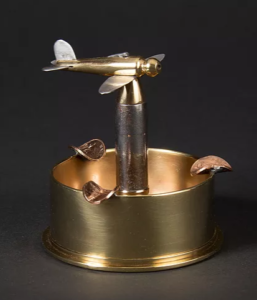 July 10 – Sept. 25, 2019
WAR-TOYS: Israel, West Bank and Gaza Strip
Exhibition Toured by Mid-America Arts Alliance.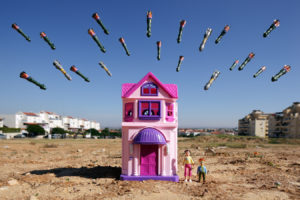 Artist Talks on Public Sculpture lecture series at the Marshall M. Fredericks Sculpture Museum
9/18 – Artist Talk: Building and Moving Large Sculpture
New Zealand artist Robert Onnes will talk about the technical issues of planning, building, and installing a sculpture of this scale including the hidden foundations. RSVP Required Email: mfsm@svsu.edu Phone: 989-964-7125
10/16 – Artist Talk: Outdoor Sculpture and the Creative Process
Artist Kathyrose Pizzo will explore how she uses mediums suitable for outdoors like steel and cast materials such as aluminum, iron and bronze in creating her eye-catching and interesting sculptures. RSVP Required Email: mfsm@svsu.edu Phone: 989-964-7125

Create & Take Saturdays: 1-4 pm – FREE Program
Pop over to the Museum for a FREE drop-in, hand's on art activity for all ages.
November 9
Organic Sculpting Just like Lee Sung-Kuen
Make an organic sculpture form with wire.
December 14
Expressionally Yours Painting
Learn about expressionism in painting and then make one for yourself.
Sept. 16 – Oct. 4
Saints, Sinners and Spies Invitational exhibition
University Art Gallery
Preview the artworks up for auction during Saints, Sinners and Spies.
Sept. 21, 1-3 pm
Peace Arising from the Flames of War: International Peace Day Celebration
Memorial Day, 1964, the Cleveland War Memorial: Fountain of Eternal Life, was dedicated. The central figure, "Peace Arising from the Flames of War," reaches to the sky in honor of those who have served and hopeful for a more peaceful world. Join us on Saturday, September 21, from 1 – 3 pm, as we celebrate those who have worked hard to end conflict and promote peace. Learn about Marshall's memorial, take in our current exhibits, WAR-TOYS and World War II Metal Trench Art, participate in a peaceful art activity, enjoy peaceful music, and engage with us about what peace means to you and how you can get involved with local peace centric organizations. Refreshments will be served.
Oct. 4
Saints, Sinners and Spies gala
The annual gala that you won't want to miss.  Great food, friends, music, art and perhaps a spy or two.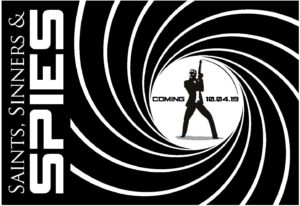 Oct. 4, 2019 – Jan. 11, 2020
Lee Sung-Kuen: Interconnected exhibition
Building a bridge between man and nature, Sung-Kuen's work is a perfect illustration of the concept of vital energy (Qi), which is omnipresent in the artistic culture of Eastern Asia. He creates sculptures of primordial shapes that, at first sight, evoke human cells or the notion of fertility. Made out of entangled piano wires, which the artist sometimes brightens up with vivid colors; they establish a dialogue between fullness and emptiness while sustaining the resonance of their initial role. Once suspended in air, the vibrating play of light on the sculptures, and the apparent fusion with their surroundings into one symbiotic unity, bring the ovoid shapes to life.
Curated by Kate Shin.
Oct. 4, 2019 – Jan. 11, 2020
Susanne Stephenson, Transfigurement II, exhibition
Susanne Stephenson has been an important contributor to the field of ceramics for six decades. She received her BFA from Carnegie Mellon University and her MFA from Cranbrook Academy of Art. The recipient of many awards, she has exhibited around the globe and her work may be found in numerous museum collections worldwide. As a Professor of Ceramics and Art Appreciation for nearly thirty years in Michigan she mentored and influenced the careers of countless artists. This retrospective exhibition is a new version of the original presented at Pewabic Pottery in Detroit.
Curated by Tom Phardel.
October 26, 1-3 PM
Artist Talk and Reception with Susanne Stephenson
Art Workshop
November 23, 1-3 PM
STEAM Art Making Workshop – Art + Math = FUN
Learn how Fibonacci Sequence and the Golden Ratio can be used to make fun geometrical art designs.
Jan. 18 – May 16, 2020
Explorations in Wood: Selections from The Center for Art in Wood, exhibition
Center for Art in Wood traveling exhibition